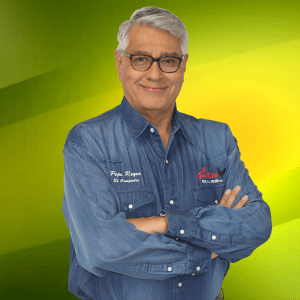 Mornings with Pepe Reyes Monday-Friday, 6am-10am 
 Jose Lopez Reyes known has "El Papucho" which means very handsome. Pepe Reyes was born in Nogales, Sonora, which is also where his career began. In 1976, Pepe moved to the United States of America to further pursue his dream of becoming a successful Spanish radio announcer. Pepe has been part of the radio industry for over four decades and counting. He has worked in different markets including Los Angeles, Fresno, San Jose just to name a few. Pepe is a very optimistic and positive individual who loves to volunteer and help his community. His recreational hobbies include karaoke, cinema, and travel. 
Fun Facts: Pepe's favorite dishes are chilaquiles, seafood and Japanese food. Favorites artists consist of Marco Antonio Solis, Franco De Vita, Vicente Fernandez, Marco Antonio Vazquez, Arjona, and Joan Sebastian.